Hardware-as-a-Service: The Vital Decision You Only Have to Make Once
Throughout my career, I have witnessed several businesses outsource their important processes thanks to technology. These decisions are usually made as companies grow and determine that the risk is too high to continue maintaining these services internally. In the 1980s, I was working at a company with over 100 locations and thousands of employees that outsourced their payroll and benefit services to a third party. Cost savings were significant, but risk and compliance were the driving factors. They made the move once and didn't have to worry about it again—it was a "life-of-the-business" decision.
Whether you've realized it before or not, you've probably made similar life-of-the-business decisions, probably with your practice management software and possibly with an insurance provider. It may be time to include network hardware, the technical foundation of your practice, among those third-party services and move to hardware as a service.
First, what is hardware as a service (or HaaS)?
Think of it as leasing a car. More auto dealers are including maintenance packages with leases, which makes getting a new car a worry-free experience. Similarly, TechCentral by Henry Schein One, has created Omnicore, which combines physical IT equipment with professional services to ensure that IT hardware, software, and security, including backups, are appropriately managed. With Omnicore, rather than incur the cost to purchase and support your networking hardware TechCentral retains ownership of it, so they take on the responsibility of maintaining, updating or replacing components automatically as they become out-of-date.
Based on my experience, here are 5 advantages of a hardware as a service platform, rather than the traditional method of buying and maintaining your technology on your own:
1. Reduced effort to manage computing needs. Most dental practices simply don't have the resources to price and compare their IT equipment, let alone manage those components after installation. Time is valuable and your time is better spent on providing patient care. Saving time, reducing effort, and eliminating worry is how a third-party service provides value up front.
2. Predictable budget planning. With hardware as a service, the days of unpredictable service and maintenance fees are over. The hardware components are packaged together, eliminating the need to purchase components individually. That's the basis of Omnicore, also known as the "network in a box," which meets the IT needs of practices for one low monthly cost. A full service support team is also included with the hardware so if a dentist is tired of dealing with constant IT issues, Omnicore is a great solution for them.
3. Access to the most relevant technology. By outsourcing your hardware, you no longer have to worry about the latest software patches, antivirus installments, Windows OS updates or even having the latest technology. TechCentral manages, updates, and replaces (if needed) the components. The network hardware, updates, repairs, and replacements are all included.
4. Fits the specific needs of your dental practice. A local provider may not know the specific requirements to integrate tools unique to a dental practice. That's why it's valuable to choose a provider that specializes in dental hardware and software. With years of dental experience and IT industry partnerships, TechCentral is able to offer a free technology assessment to help you find the right IT hardware for your dental practice.
5. Helps manage risk. Without your network hardware working properly and securely, your practice can't function properly. In order to stay on top of technology you typically need to refresh your IT equipment every 3-5 years? Why not make a life-of-the-practice decision and put that burden on a trusted partner? Make this decision once and let TechCentral help eliminate your IT stress.
Request a free technology assessment and see if Omnicore is right for your practice today by visiting http://www.henryscheintechcentral.com/.
Originally posted on Dental Product Shopper
About David Broom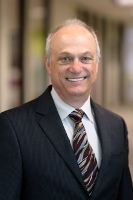 David Broom is Senior Director of Product and Business Development. David has a master's degree in Information Technology (IT) from the University of Texas in Dallas and has more than 35 years of experience from many global companies such as Hitachi Vantara, Methode Electronics, and Keane, Inc.. In his current role, he is responsible for all aspects of the product management and field service teams at Henry Schein TechCentral, which identifies the ideal advanced technologies to meet the unique needs of the dental market and ensure that dental offices are using the right IT to be more efficient and effective.
This article is paid for by Henry Schein TechCentral. Certain components of the products or services described above are provided by third parties. Henry Schein, Inc. and its affiliates are not responsible for, and expressly disclaim, all liability for damages of any kind arising out of the use of those third-party products or services.
Author:
David Broom
Published:
02/20/2019