Why You Still Need On-Site IT for Your Cloud-Based Practice Management Software
Your practice uses cloud-based practice management software (PMS), so you don't need to worry about your on-site IT infrastructure right? Wrong! There are still some essential on-site hardware and security measures that are essential to keep your practice running. This article aims to not only dispel a dangerous misconception, but also discuss an easier solution that provides the IT infrastructure necessary to safely monitor traffic in and out of your practice.
Here are 3 critical components of a proper IT infrastructure for your network that you may not be considering:
1. Authorized User Security — We begin where your staff starts their day: by logging in. Who has the password to your network? How many people have access? From where are they authorized to access your network? It is crucial that you have the proper tools in place to secure the local network and authenticating users. Without them, you're leaving your network exposed to intrusion and putting patient health information (PHI) at risk, which is a real disservice to your patients.
Hidden Risk: Don't forget the bad habit of not changing your default passwords. You should randomize your passwords so they aren't the same for all of your devices, and remember to store them in a safe location in case you forget them. Read more: Become a More Secure Practice by Abandoning These 9 Bad Habits
2. Business-Grade Firewall — We live in a time where just about everyone has Internet, but not everyone has business-grade firewall. A lot of small- and medium-sized businesses will go to a local Internet services provider, purchase a firewall, and think that's enough. Sadly, that's usually not the case, as the solution is not sophisticated enough to protect your dental practice. A business-grade firewall, available through a trusted IT service provider, can help protect your network from potential hackers and other serious threats.
Hidden Risk: You need to make sure you're protecting the entire network. In the security world, you need to use something called a UTM, unified threat monitor, that acts as a gateway or portal with antivirus protections. UTM scans the traffic that goes through it, both inbound and outbound, and can help identify well-known viruses and ransomware. This isn't just for incoming email attachments, because dental practices also use social media networks for marketing and other outbound traffic.
3. Dual Local Area Network (wireless) – If you have a cloud-based PMS. You don't want to let your patients or employees use their personal mobile devices on this network in case they have a virus or ransomware that can infiltrate your network. You should have a guest Wi-Fi network that is a separate network dedicated for outside devices.
Related Risk: When you rely on software that's completely in the cloud, your one failure point is your Internet connection. Having a bilateral or secondary Internet connection can harden the network and increase your ability to serve patients in the event of an Internet outage.
The Solution
There are so many things to consider when setting up your on-site IT network infrastructure, it is important that you have an IT provider that you can trust, so you can focus your attention on the expert dental care that you provide. TechCentral, by Henry Schein One, is a leading provider of integrated technology solutions who has been helping dental offices find the right IT solutions for more than 15 years.
Their new hardware as a service solution, Omnicore Light, is a fully monitored, managed, and maintained network that's specifically designed for those using a cloud-based PMS. It's designed to address the three aforementioned components of an IT infrastructure. A business-grade firewall switch services all connected devices, while a component inside Omnicore Light adds antivirus protection to all of the computers or imports in the office. There's also a segmented internal and external wireless connector for guest traffic.
Think of Omnicore Light as the local highway system for the office to safely disperse the Internet to all devices. Meanwhile, TechCentral is monitoring and managing the network so you can stop worrying about your IT network and go back to focusing on dentistry.
What is Omnicore?
The Omnicore product line, including Omnicore Standard and Omnicore HD, are hardware as a service solutions, which means TechCentral retains ownership of the hardware and they take on the responsibility of maintaining, updating or replacing components automatically as they become out-of-date.
All provide the same securities and protections, but the key difference with Omnicore Light is that it doesn't have a server or a local backup. This makes Omnicore Light an ideal fit for an office that has a cloud-based PMS.
However, Omnicore Light goes a step further. Even if the customer moves to a local practice management software or wishes to have a local server, Omnicore can be upgraded to help secure, monitor, and manage that network.
Find out if Omnicore is the right solution for your office? Request a free technology assessment today to learn more. Let TechCentral help make your life easier while saving your practice money.
Originally posted on Dental Product Shopper
About David Broom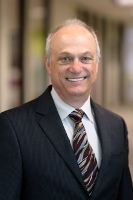 David Broom is Senior Director of Product and Business Development. David has a master's degree in Information Technology (IT) from the University of Texas in Dallas and has more than 35 years of experience from many global companies such as Hitachi Vantara, Methode Electronics, and Keane, Inc. In his current role, he is responsible for all aspects of the product management and field service teams at Henry Schein TechCentral, which identifies the ideal advanced technologies to meet the unique needs of the dental market and ensure that dental offices are using the right IT to be more efficient and effective.
Author:
David Broom
Published:
04/11/2019