Making IT Support Expenses Predictable for Dental Practices
From my experience in dental IT services, one of the biggest financial stresses a practice can endure is an unplanned capital expenditure or "capex." IT equipment is out of sight and out of mind in a utility room, so practices simply don't think about it. Unfortunately, 5 years goes by fast, and practices that haven't updated, maintained, or otherwise replaced IT equipment can be faced with a catastrophic event, like hard drive failure.
It's a fairly common sequence of events. The practice calls an IT company that recommends they spend upwards of $10,000 for new servers and backup appliances because their systems are too out of date. That's a steep bill that the practice might not be able to afford, especially during a challenging year like 2020.
Right now at TechCentral by Henry Schein One, we are assisting practices who seem to have this problem of being "frozen in time." Their hardware is very old—to the point it is out of warranty and there are no available spare parts from the manufacturer—and the operating systems and software applications, such as practice management software are no longer being supported by the manufacturers.
Some of these practices are unwilling to upgrade or replace their old equipment. This results in a much higher probability of hardware failure and/or exposure to malware or ransomware. In these situations, business recovery becomes very complex and very expensive. Attempting to install new hardware, upgrade applications, migrate and convert practice data, while continuing to operate the practice, can bring unbelievable amounts of stress and expense to the practice owner.
Keep in mind that capex isn't confined to an expensive upgrade at an inconvenient time. Capex risk also extends to natural disasters like fires, floods, or even physical theft of hardware. For many practices, the capex risk model might not be the ideal option in the short or long term. Rather, it may make more financial sense to lease the hardware from a managed service provider, like TechCentral, and take on a monthly operating expenditure or "opex."
What Does Opex for Dental Practice IT Look Like?
A service agreement with TechCentral would incur a predictable operating expenditure and alleviate your capex burden. With your IT infrastructure proactively and remotely maintained, you wouldn't have to worry about losing income during a down period. As your managed service provider, TechCentral absorbs the risk associated with making sure your operating system is updated and the data servers are working. You wouldn't have to borrow money to cover the cost of new equipment.
In other words, the risks associated with unplanned capex would decrease significantly, eliminating budgetary surprises and streamlining costs. On your ledger, the opex for IT services would fall in line with other billable monthly expenses, such as your Internet service or payroll platform.
Previously, I discussed the advantages of hardware-as-a-service (Haas) as "a vital decision you only have to make once" for the life of your business. In this article, I compared HaaS to leasing a car with a maintenance package. That's what TechCentral offers with Omnicore, our flagship HaaS unit that combines physical IT equipment with professional IT services. Known as a "network in a box", Omnicore is fully managed and licensed for the specific needs of the digital dental practice. The network hardware and services are all supplied, maintained, monitored, and cared for by TechCentral, for one monthly subscription cost.
A car lease is a readily available consumer analogy, but in the tech world, HaaS is a consumer habit shift that even major companies like Hewlett Packard are adopting.1 HP describes its "Device-as-a Service" (Daas) as follows: Instead of buying a device for the office and managing it yourself, the HP DaaS service will "source, support, and manage all devices for you." TechCentral takes a similar approach to managing IT infrastructure and network hardware. TechCentral carefully selects hardware components for the needs of dental practices and packages them together. Customers are provided business-grade equipment they need to run their practice management system and digital imaging software, eliminating the need to purchase these components individually.
If a piece of TechCentral-supplied Omnicore equipment stops working, TechCentral is responsible for replacing it. Our monthly service fee is predictable and budgetary, so practices don't have to borrow money to have a state-of-the-art IT infrastructure.
As my colleague Donovan Gregg recently discussed, the most popular Omnicore add-on is the inclusion of endpoints (workstations) management. This ensures the practice's workstation technology, the primary interface to digital dentistry, is current and compatible with the office's digital technology (like 3D imaging). Endpoint management provides enormous value and convenience to our dental practice customers.
Closing Thoughts
Practices sometimes underestimate the emotional capital stress they go through with the capex model. It's those unexpected events that can throw a business into chaos. Emotional capital can turn into real capital.
2020 has been a stressful enough year without the avoidable stress of unpredictable capex. Put the burden of maintaining your IT infrastructure on a trusted partner, like TechCentral, so you can continue focusing on safely practicing dentistry.
To find out if Omnicore and the opex model/HaaS is right for your practice, request a free technology assessment today.
Selected Reference
1. https://store.hp.com/us/en/tech-takes/what-is-daas
About David Broom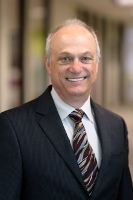 David Broom is Senior Director of Product and Business Development. David has a master's degree in Information Technology (IT) from the University of Texas in Dallas and has more than 35 years of experience from many global companies such as Hitachi Vantara, Methode Electronics, and Keane, Inc. In his current role, he is responsible for all aspects of the product management and field service teams at TechCentral by Henry Schein One, which identifies the ideal advanced technologies to meet the unique needs of the dental market and ensure that dental offices are using the right IT to be more efficient and effective.
This article is paid for by Henry Schein One TechCentral and it is provided for general information purposes only and does not constitute legal or professional advice. You should not act on the basis of any material contained herein without obtaining proper legal or other professional advice specific to your situation as needed. The views expressed by the individuals or other third parties herein are those of the individuals or third-party and not, necessarily, of Henry Schein One, LLC. Certain components of the products may be provided by third parties. Henry Schein One, LLC and its affiliates are not responsible for, and expressly disclaim, all liability for damages of any kind arising out of the use of those third-party products or services.
Author:
David Broom
Published:
01/21/2021