The Risks of Not Staying on Top of Your Dental IT
Almost all dental offices now use some kind of dental information technology (IT). This offers convenience but, unfortunately, also introduces new threats to patient data and your practice. Keeping your operating system (OS), anti-virus and other dental software up to date can help protect your practice from threats — but focusing on your IT security can take your valuable time away from caring for patients.
However, if you don't stay on top of your dental IT, you risk the bad guys exploiting your patient data.
Hackers' Favorite: Ransomware
One of a hacker's favorite tools is ransomware, a form of computer malware that restricts access to your computer or its information, while demanding you pay a ransom to get back access to your data. Ransomware has been around a long time, but when Cryptolocker and Cryptowall were released in 2013, they earn their attackers some big money1, helping make ransomware attacks become a favorite new way for hackers to profit — at the expense of you and your patients.
Ransomware hackers often target small-to-midsize businesses (SMBs), including dental practices because SMBs often lack resources to defend against these types of attacks. According to a Kaspersky report, in 2016, 42 percent of SMBs were hit by ransomware in the past 12 months, making it a very significant threat.2
Newer ransomware variants can even infect your systems automatically by exploiting known vulnerabilities. It takes minimal effort for hackers to use a network scanner to search the internet and find vulnerable systems. If you have an internet connection in your practice, you could be at risk.
A Dangerous New Threat
In April 2017, a hacker collective known as the Shadow Brokers released several "zero-day" (unpatched) vulnerabilities in Microsoft Windows. Microsoft was quick to issue patches, but many users did not install them or were using old, unsupported versions. Within a month, new ransomware called WannaCry that exploited these vulnerabilities appeared in Europe and spread across the global Internet like wildfire, affecting more than 300,000 computers in 150 countries.3 The expensive aftereffects could have been prevented, for many users, if they had just kept up with their software updates.
Importance of a Layered Defense
Because hackers are always looking for new ways to steal your patient data, it is important to have a layered defense strategy. Your layered defense should always include:
Current software and OS patches, updates and licenses
Gateway antivirus and behavior-based malware detection software
A business-grade firewall such as WatchGuard
Data encryption using AES 256-bit encryption
Frequent data backup in at least 2 separate locations, ideally one in the cloud
Although Wannacry and others are "yesterday's news," they are still affecting users today. Attackers love re-using old exploits because so many organizations don't stay up-to-date on security patches. In fact, last quarter, every one of the top 10 network attacks affecting WatchGuard customers was at least two years old.4 Your patient data may still be in danger from these old attacks, as well as the new vulnerabilities found almost every day that hackers just keep adding to their toolbox. Do you know if you are at risk?
The Value of Protecting Patient Privacy and Data Security
How much would it cost you if your practice shut down for a day — or a week? What about the fines, fees and financial damage from a compromised reputation if your office is targeted by a hacker?
The dangers of not staying on top of your IT and data protection are high, but as a dentist, it can seem impossible to keep up with everything. You have enough to do without worrying about IT and protecting patient privacy and data security. The IT experts at TechCentral, by Henry Schein One, help to take the IT stress out of dentistry. This allows you to focus on the expert dental care you give rather than IT.
A Simple Solution
TechCentral provides the dental data protection services dental practices need, from computers and software to data backup solutions and remote monitoring and support. The newest offering is Omnicore, a "hardware as a service" offering, which means that rather than incur the cost to purchase and support networking hardware, customers pay a monthly fee for TechCentral to provide, maintain and monitor all of the hardware.
Omnicore comes with everything essential to running your practice network, including a business-grade WatchGuard firewall and hybrid data backup — all within a low-profile rack that can be easily rolled into your dental practice. Because TechCentral retains ownership of the hardware, they take on the responsibility of maintaining and updating your software, and out-of-date components are automatically replaced.
Put your focus back on your patients and what you do best and stop spending time and stress worrying about dental IT security problems. Find out if TechCentral Omnicore is right for your practice. Click here or call 844.588.6578 to schedule your free technology assessment today.
Certain components of the products or services described above are provided by third parties. Henry Schein One and its affiliates are not responsible for, and expressly disclaim, all liability for damages of any kind arising out of the use of those third party products or services.
Originally published in Dentrix Magazine, Winter 2018
About the Author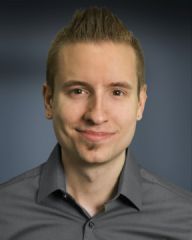 Marc Laliberte has discovered and reported on numerous security vulnerabilities in a variety of Internet of Things devices since joining the WatchGuard team in 2012. With speaking appearances at industry events and regular contributions to online IT, technology and security publications, Marc is a thought leader who provides insightful IT security guidance.
1 https://digitalguardian.com/blog/history-ransomware-attacks-biggest-and-worst-ransomware-attacks-all-time
2 https://media.kaspersky.com/en/business-security/why-choose-kaspersky-against-ransomware-brochure.pdf
3 https://www.reuters.com/article/us-usa-cyber-northkorea/u-s-blames-north-korea-for-wannacry-cyber-attack-idUSKBN1ED00Q
4 WatchGuard Technologies Internet Security Report - Q2 2018
Author:
Marc Laliberte, Sr. Security Analyst, WatchGuard Technologies
Published:
12/27/2018