5 Reasons Why You Shouldn't Wait to Leave Windows 7
By now, you've heard the warning: After January 14, 2020, Microsoft will no longer support Windows 71, Windows Server 2008, and 2008 R22.
If you haven't yet looked into how to upgrade your operating system, you're not alone. However, this discussion must begin with an important question: are you willing to accept the risk of running your dental practice on an unsupported operating system (OS), knowing that cyber-attacks and crypto ransomware attacks are growing exponentially? If you're not comfortable taking a risk like that, keep reading.
For practices who haven't experienced a devastating cyber-attack, the warning that will be repeated over the next several weeks may seem like "white noise." However, it's important that you don't tune it out. When Windows support ends, no updates will be released for these operating systems, and you can be assured that hackers will be waiting in the wings to exploit vulnerabilities in unprotected systems.
With this mind, here are 5 reasons why you shouldn't wait to leave Windows 7 and Windows Server 2008:
1. Unsupported OS Increases Risk
Running unsupported operating systems is a data security risk that leaves your office network more vulnerable to attack. Unsupported operating systems are not updated with patches in response to new security threats.
Legacy Windows operating systems, in particular, act as a major vulnerability for connected medical devices, according to a recent report. Data from that study showed that a majority of vulnerable systems were running Windows versions that will expire by January 14, 2020, including Windows 7, Windows 2008, and Windows Mobile.3
The report added that despite the clear security risks, the cost and complication of updates make it likely that many offices will continue to have technology running on unsupported operating systems.
2. Cyber Attacks Are on the Rise
The healthcare industry, and in particular dental practices, can be attractive to cybercriminals because smaller practices often have outdated systems, lack experienced cyber personnel, and house highly valuable data that the practices are willing to pay ransom to recover. Cyber-attacks are on the rise, as evident in statistics from the Cybersecurity Almanac from Cybersecurity Ventures4:
Businesses will fall victim to a ransomware attack every 11 seconds by 2021. That's up from every 14 seconds in 2019 and every 40 seconds in 2016
Healthcare ranks No. 1 in the 5 most cyber-attacked industries
Ransomware attacks on healthcare organizations are predicted to quadruple between 2017 and 2020, and will grow to 5X by 2021.
Here's another timely statistic from healthcare: Attacks that paralyze web networks at hospitals and physicians' offices, known as "distributed denial of service attacks" (DDoS) soared up to 1,400% in the past 12 months.5
3. Industry-Wide Intel/CP Shortage
Upgrading to the latest OS may not be possible because older hardware may not support it. That means you'll have to upgrade your practice hardware as well.
January 2020 is several months away, which seems like a lot of time right now. However, the industry is already facing significant shortages in critical computer components. Substantial shortages in the availability of computers are predicted by the third quarter of the year and a summer rush on PC demand is expected.6
4. Annual Labor Shortage
Just because you get the equipment doesn't mean the local IT organization is going to have the labor force to do the installation in a timely manner.
Historically, a lot of the installations are completed in late Q4 or even Q1 of the following year because of the increased number of orders that are placed in Q4. Replacing large fleets of computers across entire companies may be easier to manage when more people than usual are on vacation. However, individuals and organizations that wait until summer to start planning these replacements may not be able to complete them before the end of Windows support.
5. Inability to Obtain or Retain Cyber Security Insurance
Not only are you exposing yourself to a higher potential for security attacks and risk, but your cyber security insurance policy may not cover you either. Your policy may not cover incidents involving hardware and software that has not been properly updated or is not supported by the manufacturer. You should read through your policy and ensure that you're covered, but we recommend that you upgrade well in advance to ensure you don't have to worry about it.
If you are or become a TechCentral customer, we require workstations and servers to be running operating systems currently supported by the manufacturer.
Take Action Now
There's a lot to consider when updating your network operating system, and as a dentist you shouldn't have to worry about these issues; you should be focused on your patients.
TechCentral by Henry Schein One can help you stop wasting time and stressing out about trying to keep your network infrastructure and workstations up to date. Our latest offering, Omnicore, is an all-in-one network infrastructure solution, which provides all essential network hardware and services to make sure your office network is always up to date. In addition to removing the burden of choosing the right hardware, Omnicore minimizes your financial burden because technical support, hardware and software management, equipment upgrades, and even the replacement of failed hardware is included in one easy-to-budget monthly amount.
Whether you need to upgrade your existing hardware, or replace your entire networking infrastructure in your practice, TechCentral has your back, so you can focus on your patients and offer excellent dental care rather than dealing with IT issues.
Start with a free technology assessment from TechCentral to find out if you need an upgrade. If it turns out that your network is at risk, we'll work with you on an upgrade plan to ensure your practice is protected, sooner rather than later. Click here to learn more.
1 https://support.microsoft.com/en-us/help/4057281/windows-7-support-will-end-on-january-14-2020
2 https://azure.microsoft.com/en-us/blog/announcing-new-options-for-sql-server-2008-and-windows-server-2008-end-of-support/
3 https://www.techrepublic.com/article/71-of-medical-devices-still-run-on-windows-7-windows-2008-and-windows-mobile/
4 https://cybersecurityventures.com/cybersecurity-almanac-2019/
5 https://www.netscout.com/sites/default/files/2019-03/SECR_005_EN-1901%E2%80%93WISR.pdf
6 https://www.fosters.com/news/20190414/time-running-out-on-old-versions-of-windows
Originally posted on Dental Product Shopper
About David Broom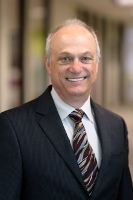 David Broom is Senior Director of Product and Business Development. David has a master's degree in Information Technology (IT) from the University of Texas in Dallas and has more than 35 years of experience from many global companies such as Hitachi Vantara, Methode Electronics, and Keane, Inc. In his current role, he is responsible for all aspects of the product management and field service teams at Henry Schein TechCentral, which identifies the ideal advanced technologies to meet the unique needs of the dental market and ensure that dental offices are using the right IT to be more efficient and effective.
Author:
David Broom, HCISSP
Published:
06/19/2019