The 5-Step IT Checklist for Reopening Your Dental Practice after COVID-19
With the number of new COVID-19 cases expected to decline nationally in the coming weeks,1 small businesses across the country, including dental practices, are in the process of reopening. There are multiple reopening checklists available to dentists, including the ADA's guidance on pre-appointment screening and in-office patient registration procedures.2 But what about a checklist for rebooting your information technology (IT) system?
As you prepare to reopen, it's a mistake to assume that restarting your practice network is as simple as plugging back in and flicking the switch. Before resuming business operations, you should make sure your essential IT services are back up and running, and can handle normal business functions.
At TechCentral by Henry Schein One, we have spent the past month working with dozens of practices like yours to help them optimize their network technology in preparation for fully resuming operations. Using our "Go-Live" checklist for new IT installations, I've developed this 5-step IT checklist for reopening your dental practice.
Step 1: Check Your IT Service Provider's Availability
You don't want to walk into your office on a Monday morning and assume that your IT service provider is ready to help troubleshoot your system restart. Contact your IT company and give them a heads up that you're reopening and make sure they have someone available if you need help. Be aware that some companies may have furloughed employees during the COVID-19 shutdown, which may limit their service or hours.
Availability and reliability are two key advantages of working with a national IT service provider like TechCentral. We're the trusted dental technology partner for thousands of dental practices. Our team of professionals includes highly trained field technicians, design engineers, and IT support staff who are ready to help. We have the staffing levels to handle a large volume of calls with excellent customer service, whether through a remote session or in-office consultation.
Before reopening, you may also want to call your Internet service provider (ISP). Average Internet speeds around the world have been slow,3 so it's a good idea to check in with your ISP and ask about any outages that may affect your operations.
Step 2: Revisit/Renegotiate IT Service Agreements
Reopening your practice is an ideal time to reevaluate your IT service agreements and make sure you're getting the best service at the best prices.
If you haven't done so already, ask your IT service provider about remote access to your practice network. Health experts are concerned about a COVID-19 resurgence in the fall and winter,4 so setting up remote access is a proactive step to take this summer.
TechCentral provides remote access through End Point Protection, which is different from a VPN (virtual private network) and provides a more robust, flexible solution. From a practical standpoint, End Point Protection is a secure remote management tool that can be accessed regardless of where the user is logging in. End Point Protection also mandates multi-factor authentication (typically a code sent to the user's cellphone), which provides an additional layer of security. From a technical standpoint, End Point Protection does not require special networking or device setup, nor does it require modification to the firewall. It's all remotely managed.
Having these options is an advantage of working with a national IT service provider like TechCentral. As part of our managed IT service support plans, TechCentral offers Unlimited Workstation (End Point Protection) with remote access. The service includes monitoring and maintenance of all workstations, including alerts on CPU (central processing unit), storage, memory, warranty, and more. We also include operating-system and anti-virus updates. Based on our industry knowledge, this service could cost up to $300 additional per month depending upon the number of workstations, but TechCentral offers it at a low cost of just $75 more per month. For customers who have Omnicore, TechCentral's network-in-a-box solution, these services are included at no additional cost.
TechCentral encourages customers to be proactive about plans and pricing. It's not just a matter of lowering your bill, but improving your service. In fact, we recently reviewed the data backup plans for our customers and reached out to those who could be on a better-priced plan based on their needs.
Step 3: Cyber Security Checkup
While you have your IT service provider on the phone, ask them if they have cyber security insurance. If someone attacks the IT company and your data gets corrupted, is the company protected? If they don't have this insurance, you need to consider what the risks are to you, the customer. It's why I also recommend practices purchase their own cyber security insurance.
Also remember that if/when something happens to your server, it's your responsibility to have a contingency plan, as required under HIPAA (Health Insurance Portability and Accountability Act).5 HIPAA requires you to conduct risk assessments to identify every area in which electronic protected health information (ePHI) is being used, and to determine all the ways in which breaches of ePHI could occur. That's why using an inexperienced IT provider can result in patient data loss, devastating your practice.
TechCentral willingly enters a HIPAA business associate agreement (BAA), and we focus on dental only. Our experts have developed a fully redundant, remotely managed backup and recovery solution that is ideal for the unique needs of the dental industry.
If you don't have a backup like TechCentral's Hybrid Backup Service, it may be time to reevaluate. Hybrid Backup takes a coordinated approach to managing backup copies of your critical data by using Advanced Encryption Standard (AES) 256-bit encryption while the data is stored locally and in the cloud. When needed, TechCentral can quickly assist you in restoring a previous version of a file, image, x-ray, or full database, in most cases with just a simple call to our experts on the remote server monitoring team.
Finally, make sure your computers and equipment are running on the latest operating system. Running unsupported operating systems is a data security risk that leaves your office network more vulnerable to attack. This is another area that TechCentral monitors as part of our managed IT services.
Step 4: Refresh Staff Security Protocols
Being HIPAA-compliant isn't just about computers and hardware; it's about maintaining a culture of compliance in the workplace. Before you reopen your practice, take time to review security policies and procedures governing access to ePHI and how to identify malicious software attacks and malware. Be sure to document staff training.
At TechCentral, we've seen that cyber criminals have taken advantage of this downtime and scammed people who may have their guard down. Before going back to work, make sure employees are up to date on security best practices, like not opening email attachments from unknown senders and limiting non-business web surfing to avoid viruses.
TechCentral provides customers great peace of mind by not only managing their IT services, but also providing a general security framework for their IT network.
Step 5: Boot Up Workstations and Test Equipment
Finally, it will be time to boot up! Hopefully your IT service provider has shown you where the modem, router, and switch are in your practice. Go to each workstation, boot up, log in, and make sure it's working. Do the same with all dental equipment. Test the functionality of all intraoral cameras, x-ray sensors, CBCT units, panoramic radiographs, and any other digital products.
It's important to work with an IT service provider who understands the architecture and infrastructure of your technologies, especially practice management and imaging software. TechCentral has this specialized knowledge, and we can troubleshoot faster to help mitigate costly downtime.
Take the First Step
As you return to normal operations, there has never been a better time to evaluate your practice with an eye toward optimizing your technology and business. Evaluating your IT network, backup systems, and data security measures are all things that you might have historically put off because they would have disrupted the normal flow of the office, but now they can be considered.
TechCentral is offering dental practice owners a complimentary IT assessment that can be done safely and remotely, with no impact to the productivity of your practice. Our assessment requires only one member of your team working with our remote IT specialist to evaluate all areas of your IT network. There is no obligation to buy anything and the results of the assessment will be provided to you at no cost.
During these challenging times, you have enough to worry about without IT stress. We want to be your IT partner and we believe that partners should bring value, so let us do this for you. Click here to get a free technology assessment.
Sources
1https://www.usnews.com/news/health-news/articles/2020-05-18/most-us-states-reopening-as-coronavirus-cases-decline
2https://success.ada.org/~/media/CPS/Files/Open Files/ADA_Return_to_Work_Toolkit.pdf
3https://www.nytimes.com/2020/05/20/technology/personaltech/slow-internet-speeds.html
4https://www.livescience.com/covid-19-second-wave-flu-season.html
5https://www.hipaajournal.com/hipaa-compliance-checklist/
This article originally appeared in Dental Product Shopper
About David Broom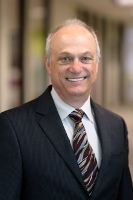 David Broom is Senior Director of Product and Business Development at TechCentral by Henry Schein One. David has a master's degree in Information Technology (IT) from the University of Texas in Dallas and has more than 35 years of experience from many global companies, such as Hitachi Vantara, Methode Electronics, and Keane Inc. In his current role, he is responsible for all aspects of the product management and field service teams at Henry Schein TechCentral, which identifies the ideal advanced technologies to meet the unique needs of the dental market and ensure that dental offices are using the right IT to be more efficient and effective.
This article is paid for by Henry Schein TechCentral. Certain components of the products or services described above are provided by third parties. Henry Schein One, LLC and its affiliates are not responsible for, and expressly disclaim, all liability for damages of any kind arising out of the use of those third-party products or services.
Author:
David Broom
Published:
07/13/2020